Serving the faithful of the Parishes and Missions of the Catholic Diocese of Palm Beach
The care with which we bury the dead expresses our faith in the victory over everlasting death, which Our Lord Jesus Christ has won in our human nature by His own Death and Resurrection.
– Christian Burial Guidelines –
IMPORTANT INFO BELOW
It is with a sad heart and hopeful expectation, due to the Covid-19 pandemic, we will be canceling the Monthly Mind Mass and the Memorial Day Mass at Our Lady Queen of Peace Cemetery until further notice. The staff of Our Lady Queen of Peace and Diocese of Palm Beach will be working hard to serve our community and more importantly be in constant fervent prayer for you and the Souls of the Faithfully Departed. Our Cemetery Office is still open and will continue to be open during this Crisis.
This Memorial Day let us remember the service of veterans who have died defending our freedom. This Memorial Day between the barbecues and relaxation let us take the time to pray for the souls of our veterans.
O God, by whose mercy the faithful departed find rest, look kindly on your departed veterans who gave their lives in the service of their country. Grant that through the passion, death, and resurrection of your Son they may share in the joy of your heavenly kingdom and rejoice in you with your saints forever. We ask this through Christ our Lord. Amen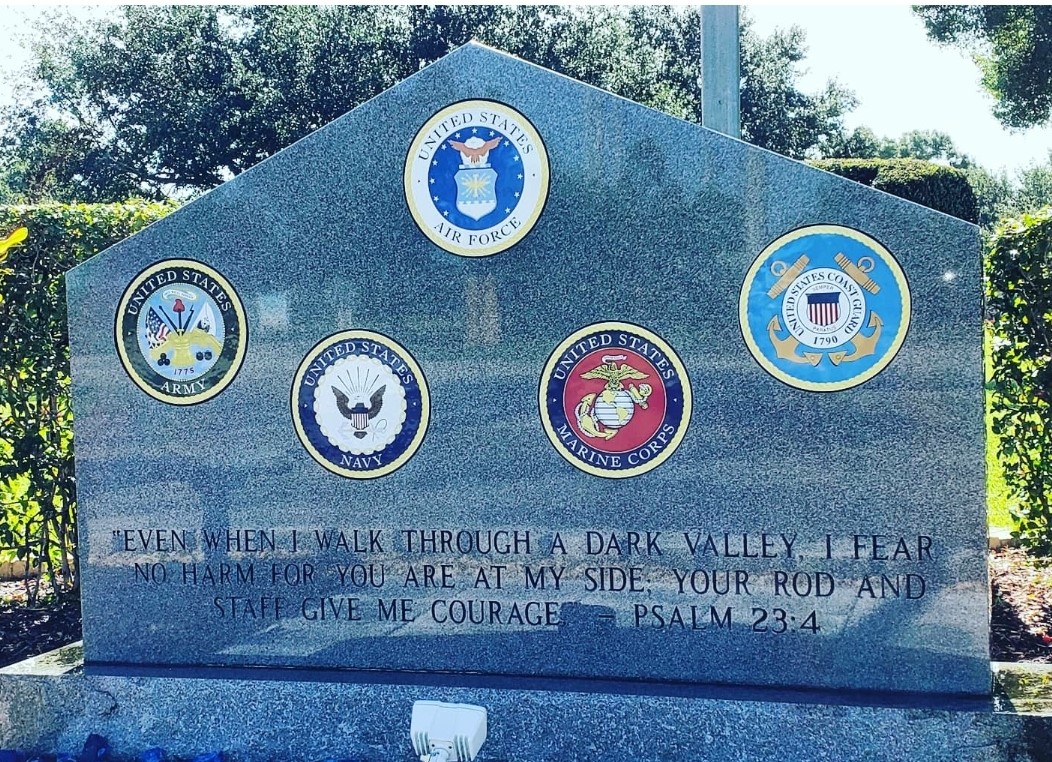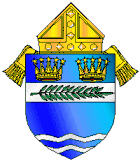 Our Lady Queen of Peace offers many alternatives for cremation and full-body interment and memorialization in keeping with the sacred beliefs and traditions of the Roman Catholic Church. Options Include: Private Estates, Gravesites, Mausoleum Crypts and Cremation Niches, Monuments, Urns, Vaults, and many custom memorial options.
Memorialization in a Catholic cemetery
The team at Our Lady Queen of Peace Cemetery is dedicated to performing corporal and spiritual works of mercy in faithful service to you and your family. The prayerful atmosphere of Our Lady Queen of Peace Cemetery reflects our respect for our loved ones who rest here in peace.
"As a well-spent day brings happy sleep, so a life well spent brings happy death."
– Leonardo da Vinci –
It is our ministerial goal to guide you through what can be a confusing and difficult process. We work to provide you and your loved ones with peace of mind, by assisting you in careful and informed decision making and planning.
This goal is best achieved through pre-planning, rather than at the time of need when financial and practical decision-making may be overshadowed by the realities of grief and urgency.
Please contact our office at (561) 793-0711 and ask to speak with any of our Family Service Advisors.
The Sacred Grounds of our Lady Queen of Peace Cemetery were Consecrated in 1974 by Archbishop Coleman F. Carroll of Miami. In 1984, This Cemetery became part of the new Diocese of Palm Beach.
Our team strives daily to maintain a peaceful and prayerful atmosphere as a visible symbol of our faith in Jesus Christ and our hope of resurrection. 
"There is an appointed time for everything, and a time for every affair under the heavens. A time to give birth, and a time to die; a time to plant, and a time to uproot the plant."
– Ecclesiastes 3 1: 2